We launched our first Fancam of a cutout activation yesterday and the fan engagement numbers have been crazy!
This post will explain why this was predictable, why it's replicable and how teams and sponsors can take advantage of one of the unique opportunities presented by the chaos of 2020.
Phillies Case Study
Let's start with what the Phillies did:
Invited fans to submit their images and make a donation to charity.
Placed the cardboards in the venue.
Captured the whole ball park in extreme high resolution.
Invited fans to find themselves and share their cutouts with the world.
It's only been 12 hours since launch, but 2,000 fans have tagged their cutouts and 50,000 pageviews have been generated so far. Google Analytics shows an incredible 8:55 minutes average time on page – which makes sense if you consider how much fun it is to explore an iconic ballpark from 2nd base.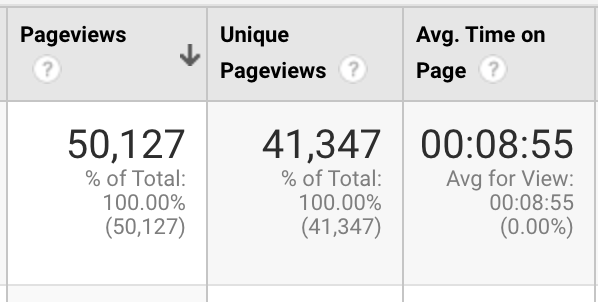 The stats are echoed by the emotions of fans … and it's clear that they are LOVING it!
Why was the success predictable?
Fans are invested
They went through the trouble of submitting a picture; they want to 'be' in the ballpark, but they have no way of actually seeing their cutout.
This technology solves that problem and closes the emotional loop on the activation. That's why they love it so much.
The Phillies did an awesome job
You don't just get 11,000 submissions for cutouts if you haven't looked after your fanbase in the preceding years – and you don't get to pull it off so perfectly without a great front office team.
Covid-19 has had an immense financial and emotional impact on sports business people around the world, so when you see all the perfectly printed and placed cardboard cutouts it speaks volumes of the professionalism and resilience of the Phillies as an organization.
It's the only show in town
People aren't going to games, they aren't posting selfies from the stands, they're not gathering in crowds … a lot of the content we're used to, just doesn't exist in this mid-Covid world.
So, much like The Last Dance showed us in April, if you are able to create quality content, you'll get higher engagement than usual.
The added benefit of this particular type of content is that it actually puts the fan front and center, something that's very difficult to do at scale in the best of times.
It's cool man!
What's a post like this without an appropriate Big Lebowski quote?
Sponsor Opportunity
So, we have …
Happy team – they don't have an empty stadium.
Happy fans – they feel part of the community.
Happy charities – they received donations.
… but adding a digital component to the campaign (the high res image) creates a unique opportunity for sponsors too.

Much like teams, sponsors can't depend on their usual 'assets' to engage with fans in these times, so the predictable engagement of a campaign like this creates a unique opportunity for them.
Branded sharing to social, interactive games, digital treasure hunts, sweepstakes (examples here) … they can even cover the empty spaces with interactive digital signage ("tarps").
That's the beauty of digital – you're only limited by your imagination.

Imagine the long term ROI for a sponsor if they offered to underwrite a cardboard campaign for a team? Every cutout includes a small logo, every donation matched by the sponsor, a branded high resolution image that includes interactive games and digital signage, shared by thousands, generating millions of impressions and tons of earned media.
The kicker? At the end of the season, each fan gets their (branded) cutout, which they'll place in a TV room, bar or bedroom where it will serve as a reminder of the time we all lived through a pandemic.
Unique opportunity indeed …