Fully Customizable
Each design is customized to tie in with the brand image and amplify the client's campaign. This creates a similar brand environment and extends the campaign message.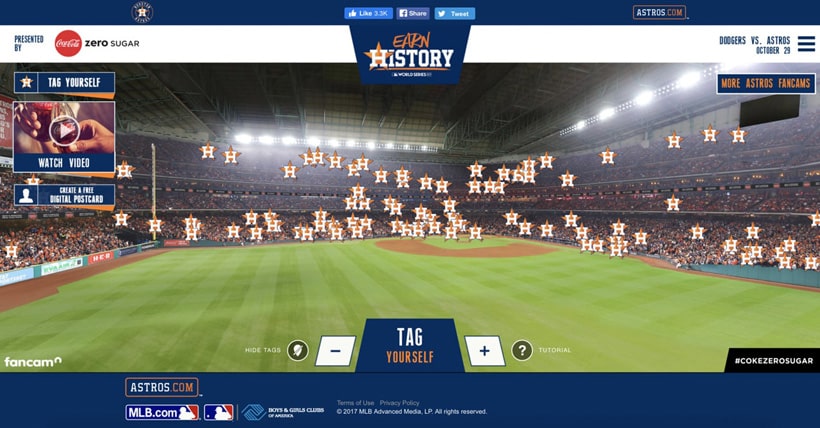 Branded LED's
LED boards are superimposed to display branded LED's to drive additional brand exposure.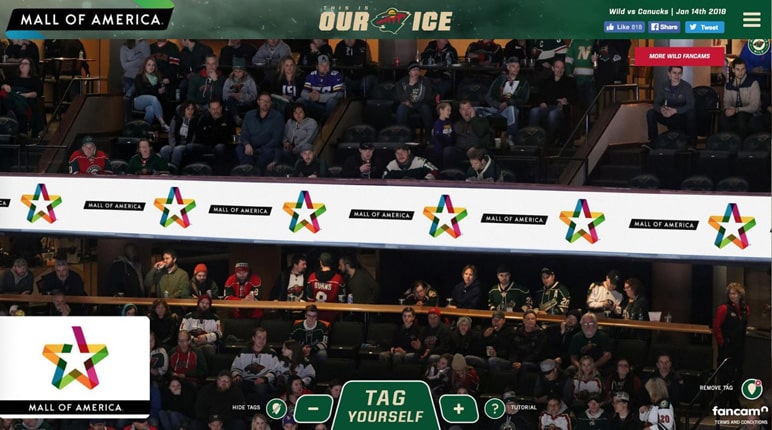 Branded Social Sharing
The Fancam allows easy sharing to Facebook and Twitter. Shared posts are optimized for maximum engagement and click-through with use of a customized branded image and text. Engagement is much higher than paid media because of authenticity.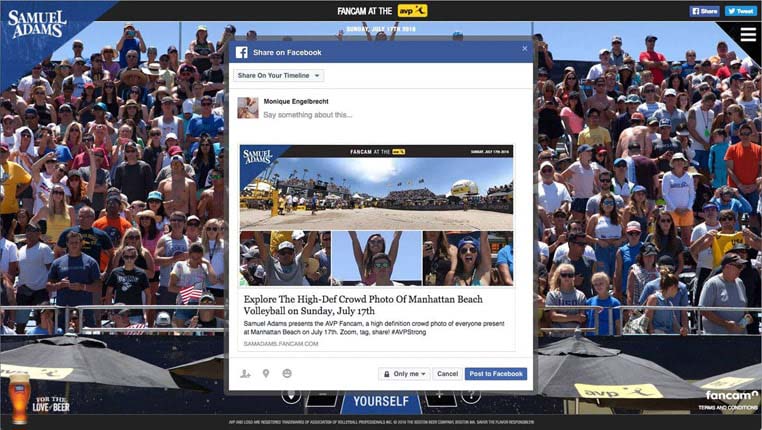 Tagging
Fans can tag themselves in the Fancam, then share their tag on Facebook, Twitter, or Email.
Multiple Tags
Fans can choose from a variety of icons to tag themselves: client logos, products, team logos, etc
Tag Counter
Fans can choose their team's tag and the counter gets updated with each new tag. Creates a competition between fans to see which team has the most support. This drives additional engagement.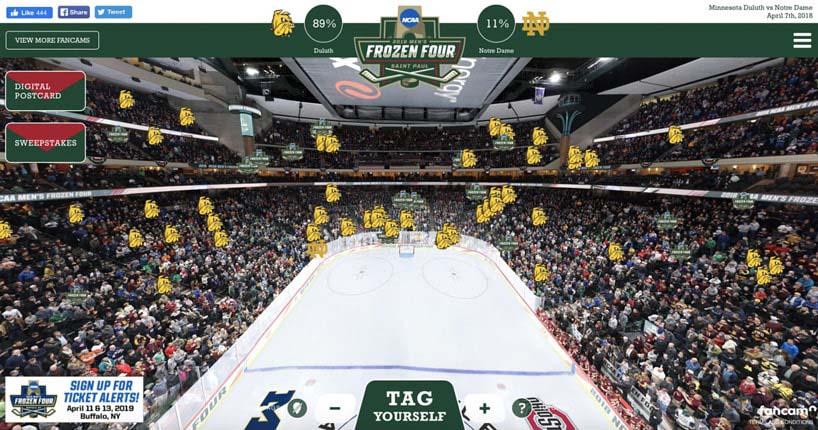 Digital Postcard
Fans can share a branded image on Facebook, Twitter, and Email without tagging themselves.
Banner Ads
Customized banner ads with trackable links can be added to the Fancam to drive additional brand exposure and integrate marketing campaigns.
Video Booth
Videos can be embedded from YouTube, or we can include links which pull client videos into the Fancam environment.
Where's Waldo/Sweepstakes Competition
One object of the client's choice is hidden in the crowd for fans to find. Fans submit their details upon finding the object to get entered to win a prize of the clients choosing.
Coming Soon Page
Promotional page on the same URL which allows fans to sign up to get notified once the Fancam goes live.